How to Convert a Video to MP4 Without Quality Loss?
There is a general format on photos – JPEG. However, it is not so lucky on videos, but there is still one of the most common options, I believe you have used it, it is MP4. Why is MP4 the most common video format? The compatibility of MP4 is far higher than other video formats, so it is perfectly compatible with other devices and players, including 4K players, VLC and every player that can read MP4 files.
What you need to know about the MP4 format
MP4 is a multimedia container format based on the fast file format. As the 14th part of MPEG-4, the file extension is .MP4 and can be used to store images, videos, audios, data, etc. Moreover, MP4 supports different encoders, which means it is the primary output format when converting videos. Therefore, if there is a video that cannot be played in your device, you can try to convert it to MP4 to make it compatible with the device and the player.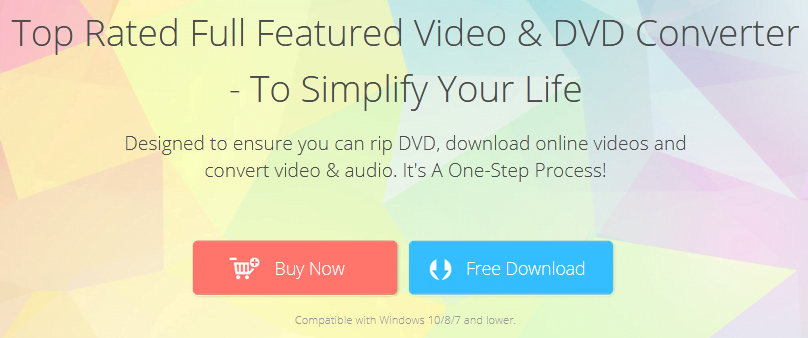 How to convert a video to MP4?
To quickly convert video to MP4 without any loss of quality, you need a professional tool like WonderFox DVD Video Converter. It supports almost all video formats and digital devices. Next, let's look at how to use this software to convert video to MP4.
Step 1: Install the software and upload video.
Please download the software from the official website and install it on your Windows PC, then open the software and click the "Add Files" button on the main screen to upload your video to the program.
Step 2: Select MP4 as the output format from the format list.
Next, you need to click on the right to enter the format list and select "MP4" as the output format under the "Video" tab. In addition to MP4, you can also convert videos to AVI, MKV, VOB, M4V, MOV, WMV, MPG, MTS, M2TS, 3GP.
Step 3: Choose output folder and convert video to MP4.
Click on the bottom of the interface to choose where you want to save the output file and hit the "Run" button to convert the video to MP4.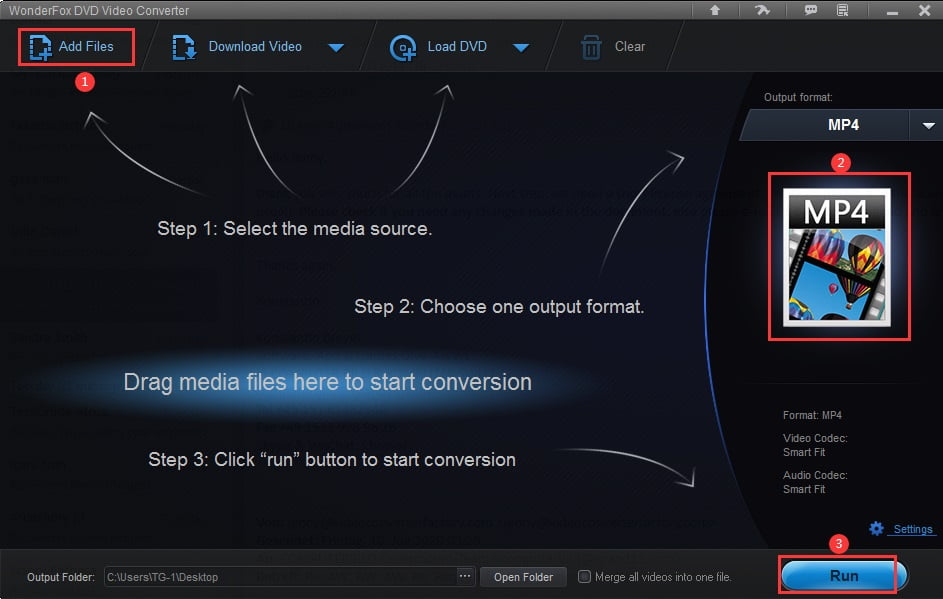 More features of WonderFox DVD Video Converter
It is wrong to guess that WonderFox DVD Video Converter is just a video converter, and its features are far more than that. There are more features it provides:
Quickly download online videos from Dumpert.ml, YouTube, Facebook, Twitter, Liveleak, Hulu, Vimeo and much more.
Rip DVD collections to 300+ video formats and digital devices.
Convert SD videos to HD videos.
Extract audio from video and DVD.
Perform basic editing on the video, rotate, cut, clip, crop, add effects, merge, trim, watermark, etc.
Back up old DVDs to easy-to-save digital copies.
1:1 copy DVD Disc to DVD Folder and ISO Image.
Automatically find the main movie from 99 titles.
Convert DVD and video to output devices such as phones, TVs, desktops, laptops, tablets, etc.
Pros
Easy to use.
Multiple gadgets in one.
Fast processing speed and perfect output quality.
Support multi-language interface, English, Japanese, German, etc.
Cons
Only available on Windows PC.
Final words
Maybe there are some free tools that can help you convert videos to MP4, but it turns out that they are limited in features and output formats, and they have requirements for network connections, which is why you choose WonderFox DVD Video Converter, a good price and all-in-one conversion program helps you convert DVDs and videos at a fast speed without any quality loss. Moreover, it is safe and reliable. There will not be any bundled programs left on your computer even if one day you choose to uninstall it. What are you still hesitating? Download it!