Using a VPN for Online Streaming and Accessing Geo-Restricted Content
Have you ever clicked on a link to YouTube only to discover that it wasn't accessible where you were? Then your location has been restricted. Many streaming services restrict the availability of their content to certain geographical areas.
The main reason is that since the content has broadcast rights, services are subject to restrictions. Additionally, censorship laws are used in several nations to impose national limitations. A secure, dependable workaround for these restrictions is a VPN.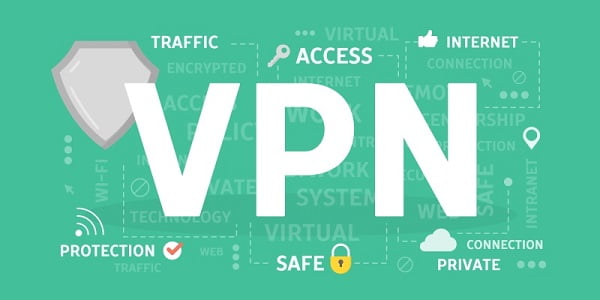 What is a Virtual Private Network?
When you use a Virtual Private Network (VPN), which redirects your internet traffic through a secure server run by a third party in a different country, you are given an IP address corresponding to the server's location. Then, VPN users can use this new IP address to access content that is normally off-limits to them. A VPN enables you to get around geo-blocks while concealing your online identity.
Testing Methods for VPN Geo-blocks
The following are some of the factors that must be considered while testing the VPN:
The majority of the services that consumers want are streaming services. Fast connections are necessary to use these services without experiencing delays or buffering.
Having more servers would be better. This allows users to unblock services in as many countries as they can.
A VPN service must protect its users from threats like hackers on open WiFi networks in addition to bypassing services. VPNs must also safeguard your privacy by not keeping any logs.
Availability of a Range of Services
Some VPNs struggle to unblock well-known streaming services because these providers put more effort into blocking VPN access.
Detail Instructions on How to Set Up and Use a VPN
The detailed instructions for getting a VPN, setting it up on your device, and using it are below.
Selecting a VPN service provider is the first step. Most well-known streaming services should be unblocked by a good streaming VPN, which should also have a large server network and operate quickly.
Pay for a VPN Subscription after Registration
It would be best if you bought a membership package to use the services after choosing a VPN service provider. We advise going with the longer memberships if you want the most affordable one. Two to three years contracts typically offer the greatest savings, allowing you to get premium VPN services without breaking the bank. You will be directed to the checkout to choose your payment method after choosing a subscription plan.
You can install the VPN application on your device once the enrollment and payment processes are finished. Download it from their respective VPN's official website if you want to use the specific application on your Mac or Windows computer. The VPN addon is also available for purchase on the service provider's official website.
Before using the VPN, ensure the app's settings are suitable for your requirements. So, the steps that follow are how to set up a VPN:
The majority of VPNs, by default, employ 256-bit AES encryption. Certain vendors permit some customization, even though it is the industry standard and ensures top-notch security.
A kill switch is essential when streaming geo-restricted content because it constantly conceals your true IP address. You can do this with certainty that no one else will ever see your information.
Use the split tunneling feature if only a few apps or websites need a secure VPN connection. For instance, you could use a VPN to encrypt your communication using mobile banking applications while keeping a stable Internet connection for browsing.
The Advantages of Using a VPN
In this digital wave, it is imperative to incorporate a robust security solution, such as a VPN, into your system. The VPN benefits for your security include:
Performing multiple searches simultaneously may cause your connection to slow down. Choose a VPN service provider that offers unlimited bandwidth and many fast servers.
Online Privacy Protection
You risk allowing hackers access to your personal information if you have ever sent someone your bank account information online via email or public WiFi networks. Furthermore, it will guarantee that any websites receiving your personal information won't be able to identify your device, maintaining your anonymity.
Effective Privacy Policies
It's crucial to choose a supplier with a strict no-logs policy. If you don't, the business will keep your data and may even give it to the government. You should ensure that the VPN service provider is not a part of any alliances with nations that share surveillance data.
Online shoppers know that prices are displayed based on their location on e-commerce platforms and online stores. Everyone likes a good deal, and a VPN might assist you in finding the best offers online. Using a VPN can make the impression that you are in a nation with lower prices.
Conclusion
Geo-restrictions may significantly hinder your ability to use the internet. You might not be able to view certain content because of platform-based restrictions because of where you are. On the other hand, you might be in a place where the government imposes online limitations. Any situation can benefit from a VPN. A VPN is a practical tool that can assist you with torrenting, increasing your online security, and safely accessing geo-restricted content.