Tips on how to record your video on Windows 10
All you need to know about screen video recording
In today's era, not having a screen recorder on your PC is a mistake you do not want to make. Why so? It is because, without it, you will be missing out on many amazing benefits.
Many people tend to have a one-dimensional view of screen recording. And for that reason, they can not fully utilize or appreciate the usefulness of the program. Keeping that in mind, we have come up with a list of screen video recording benefits and a guide on how to use it to its fullest potential. We will also check out the latest iFun screen recorder, and see some of its amazing features.
So, without any further ado, let us dive right in.
Benefits of Screen recorder
The ability to save contents of any particular type
A screen recording application like the iFun screen recorder allows you to save any type of content as your wish. This is not limited to the contents of software that are inside your PC. What that means is, you can save streams, videos, online calls and so much more.
As a result, you can save a copy of anything and view it later when you have the time to enjoy or go through the content.
Easily explain solutions to problems
Going through a digital problem? Or want to provide a solution to one? Then iFun screen recorder is here to the rescue.
With screen recording software, you can record videos on your PC to properly explain the problem that you are facing or simply explain a solution to the one in need. Having the ability to show a step-by-step guide through screen recording allows the viewer better understand the solution instead of the traditional written guide.
Recording video game clips
The popularity of the game is on the rise. And if you are a gamer who is looking to record a clip of your game or full gameplay that you can later use or show to your viewers or friends, a screen recorder is hands down the best tool to have.
iFun screen recorder makes the whole process much easier. It allows you to showcase various tips and tricks, bugs, Easter eggs, or general gameplay.
iFun screen recorder, The best free screen recorder in 2021
iFun screen recorder is a completely free, easy-to-use screen recording tool that allows you to capture amazing recordings with maximum flexibility. It not only allows you to capture specific parts of your screen but also can record audio input from your default mic. As a result, it can be a very strong tool to have in your arsenal.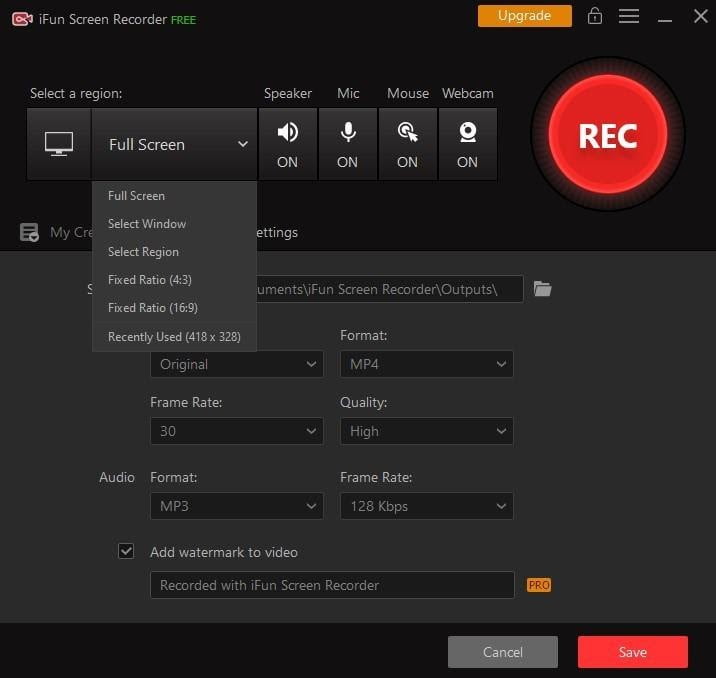 Key features of iFun screen recorder
iFun Screen recorder has support for a wide range of video formats. That means you can record and save your video on any popular format like MP4, FLV, MKV, AVI, GIF, TS, MOV and so much more.

The software has an amazing built-in video editor that can be used to edit, cut, trim, or split your videos. As a result, you do not need to invest your time or money in another third-party application for video editing. The software also utilizes hardware acceleration to make the process efficient.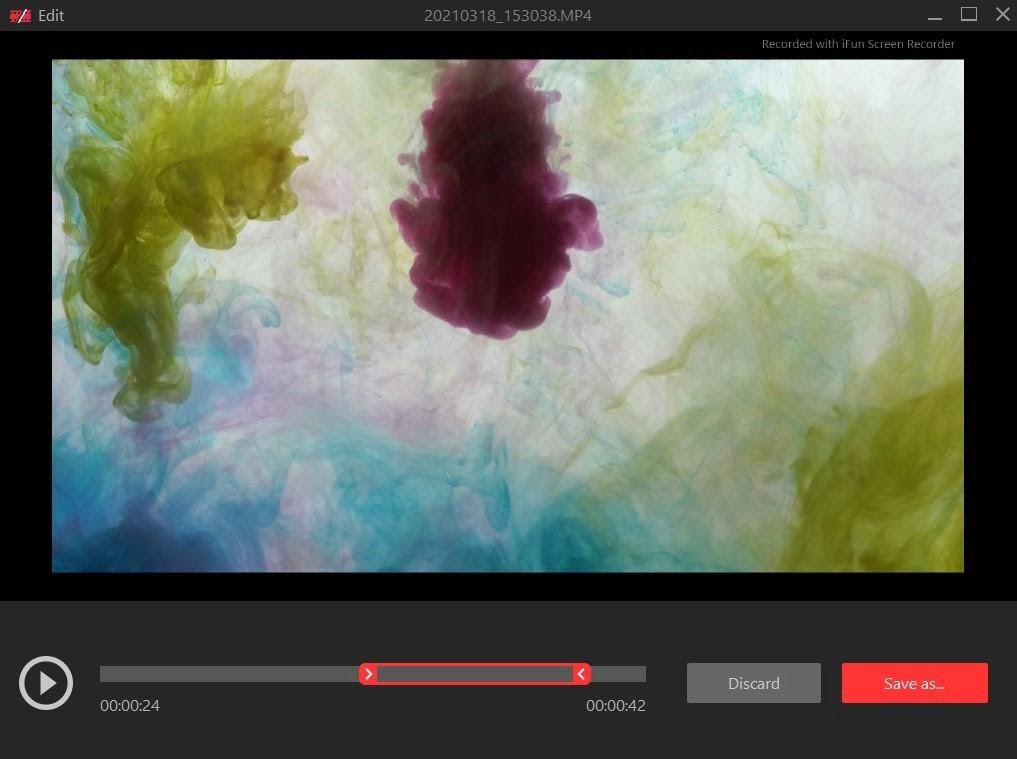 There is no time limit for your recording session. You can record your video how long as you want, whenever you like.

You can also use a custom watermark on your videos for protection

Introduces mouse click effect on the recorder video to make the video easier to represent on various tutorials, games, conferences.

You can directly share your recorded video on social platforms like Facebook twitch, Instagram, etc. using an

iFun screen recorder

on Windows 10, 8, 7, and Windows XP.