[New Giveaway] iTop VPN V3 License Key
A VPN is there to help you hide your details, including where you are and protects your privacy when you are surfing on the Internet. There are many VPN services in the market now. How to choose a reliable VPN tool takes time. But today there is a good chance to acquire a one month VIP right of iTop VPN, which is one of the top rated VPNs now.
iTop VPN supports multiple OS, including Windows, iOS, Android and even Mac, which the developer added recently.
Get iTop VPN V3 new License Key here
You can download iTop VPN V3 by visiting the official link below.
https://www.itopvpn.com/?insur=enst&c=enst_getproductkeyitp
Simply copy and paste the following license information into the program and click 'Register' to enjoy the freebie for 1 month without bandwidth and connection line limits.
License information:
Email: [email protected]
Password: bjB6wnyx
This key activates max 50 PCs like last time.
You can buy iTop VPn with coupon 80% off here:

How to use iTop VPN key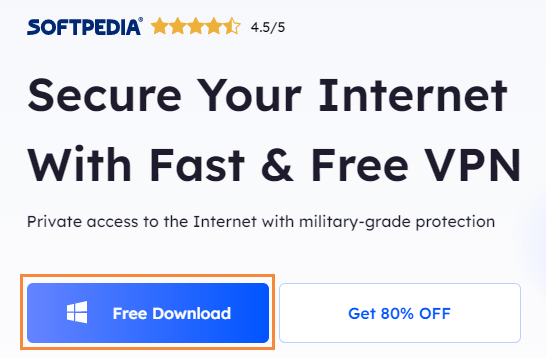 Step 1: After downloading iTop VPN.
Step 2: You can then install the program on your Windows PC.
Step 3: Open the program. Then select "Already Purchased"on the bottom left of the main UI.
Step 4: You can copy and paste the email address and password to activate iTop VPN. Then you select "Log in"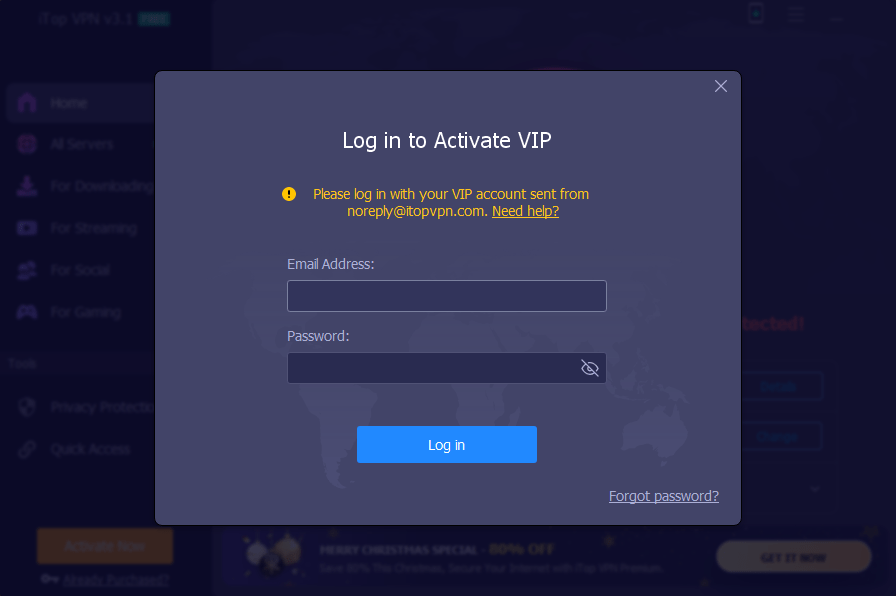 Done. You can check again.
You can watch this video to know how to use this key:
Why Do You Need a VPN?
To watch content or access websites which is limited to specific regions
Some streaming platforms, for example, Netflix or Peacock, will limits some content in different countries. Besides that, some countries will restricts some websites from access. Then a good VPN is very useful to deal with these problems. It can help you visit any websites and content that you want. You can just connect with a server that is located in that region. iTop VPN will allow you to hide your location and encrypt all the data and traffic from your devices.
Protect you from attack while using a public WiFi
While public WiFi is typically free, it comes at the risk of your security and personal information. Hackers typically utilize these networks to hack users' devices or track their surfing behavior and even financial accounts. When you use a VPN, however, these hackers will not be able to quickly get information such as your IP address, location, and so on. As a result, they will have no actual information to utilize to monitor you.
Pros and Cons
Pros
It has a large numbers of supported servers
It supports a wide range of devices, including computer and portable devices
The connection speed is fast and the VPN performance is stable
It has a browser extension as well.
Cons
It do not support directly download from torrent sites.
Conclusion
If you want to mask your location and access content without limits, all of this is possible with iTop VPN, in addition to keeping your data secure.