iTop VPN 3.1 License Key Giveaway
iTop VPN is a fast VPN to secure privacy, and access unlimited video games, music, social media, and streaming from anywhere in the world. iTop VPN encrypts all the Internet traffic with military-grade encryption and hides the real IP from hackers and trackers. iTop VPN provides over 1800 global network servers for users to choose from, offers TCP, UDP, HTTPS connection protocols, and auto-enables Kill Switch. In addition, iTop VPN defends against DNS attacks and provides an IP checker tool for free.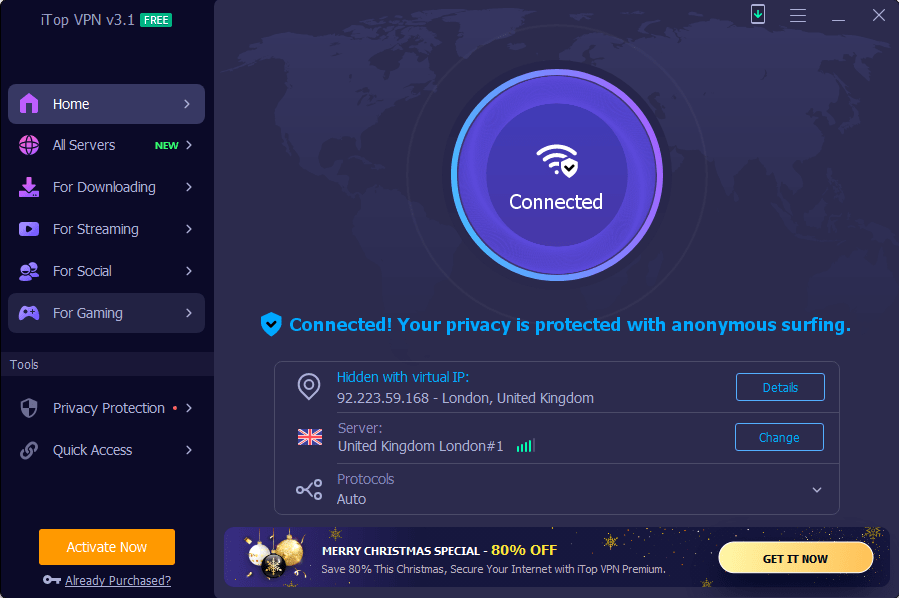 iTop VPN 3.1 License Key Christmas Giveaway
You can download iTop VPN 3.1 here.
https://www.itopvpn.com/?insur=enst&c=enst_getproductkey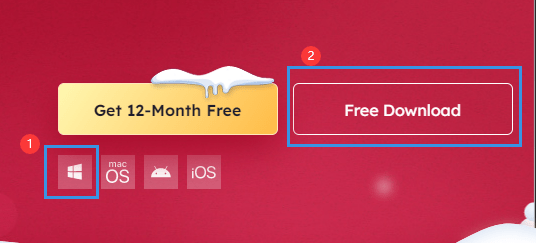 Below is the iTop VPN 3.1 account ID and license key (only for Windows). Simply copy and paste it into the program and click 'Register' to enjoy the freebie.
License information:
Email: [email protected]
Password: fGXe2YY4
This key activates max 50 PCs.
You can buy iTop VPn with coupon 90% off here by clicking this banner:

How to use iTop VPN key
Step 1: After downloading iTop VPN.
Step 2: You can then install the program on your Windows PC.
Step 3: Open the program. Then select "Already Purchased"on the bottom left of the main UI.
Step 4: You can copy and paste the email address and password to activate iTop VPN. Then you select "Log in"
Done. You can check again.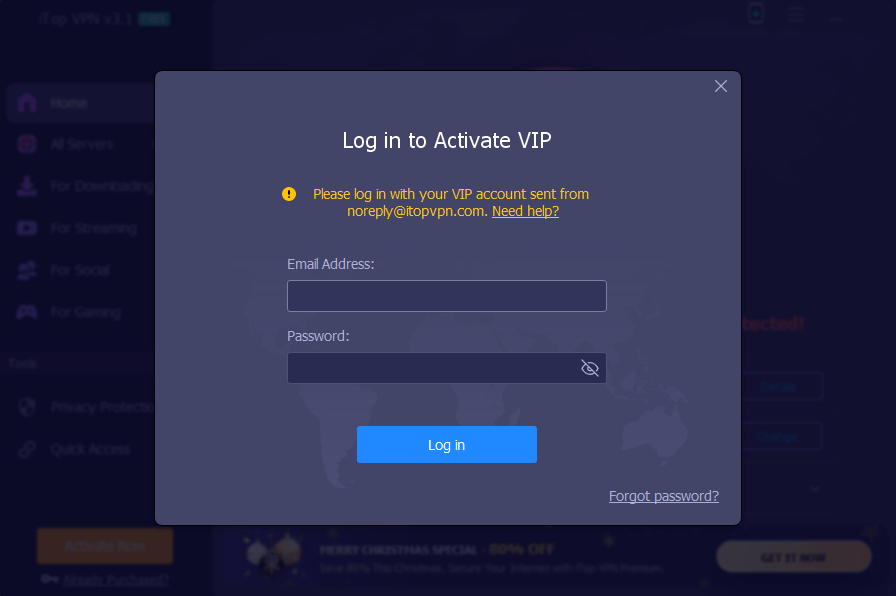 iTop VPN features
Unblock Popular Games:
iTop VPN has dedicated VPN servers to unblock PUBG, Roblox, and Call of Duty Warzone and fix high ping problems
Unblock Streaming Services:
iTop VPN can access Netflix, BBC iPlayer, Disney Plus, Hulu, HBO Max, Paramount Plus, and Peacock streaming. Unblock Social Networks: iTop VPN can unblock WhatsApp, Telegram, Skype, Facebook, Twitter, and more.
Quick Access feature:
iTop VPN instructs users to quickly find the service they need for different server usage scenarios.
Protect Browser Privacy:
iTop VPN scans and cleans privacy issues to protect the private data from being tracked.
Block Ads:
iTop VPN blocks unwanted and malicious ads to prevent malware infection.
Security Reinforce:
iTop VPN scans and fixes system weaknesses to prevent the PC from being hacked.