Giveaway: 200GB Data Traffic for Lifetime
You can take it here: https://www.multcloud.com/partners/multcloud-giveaway-xd-getproductkey-2023.html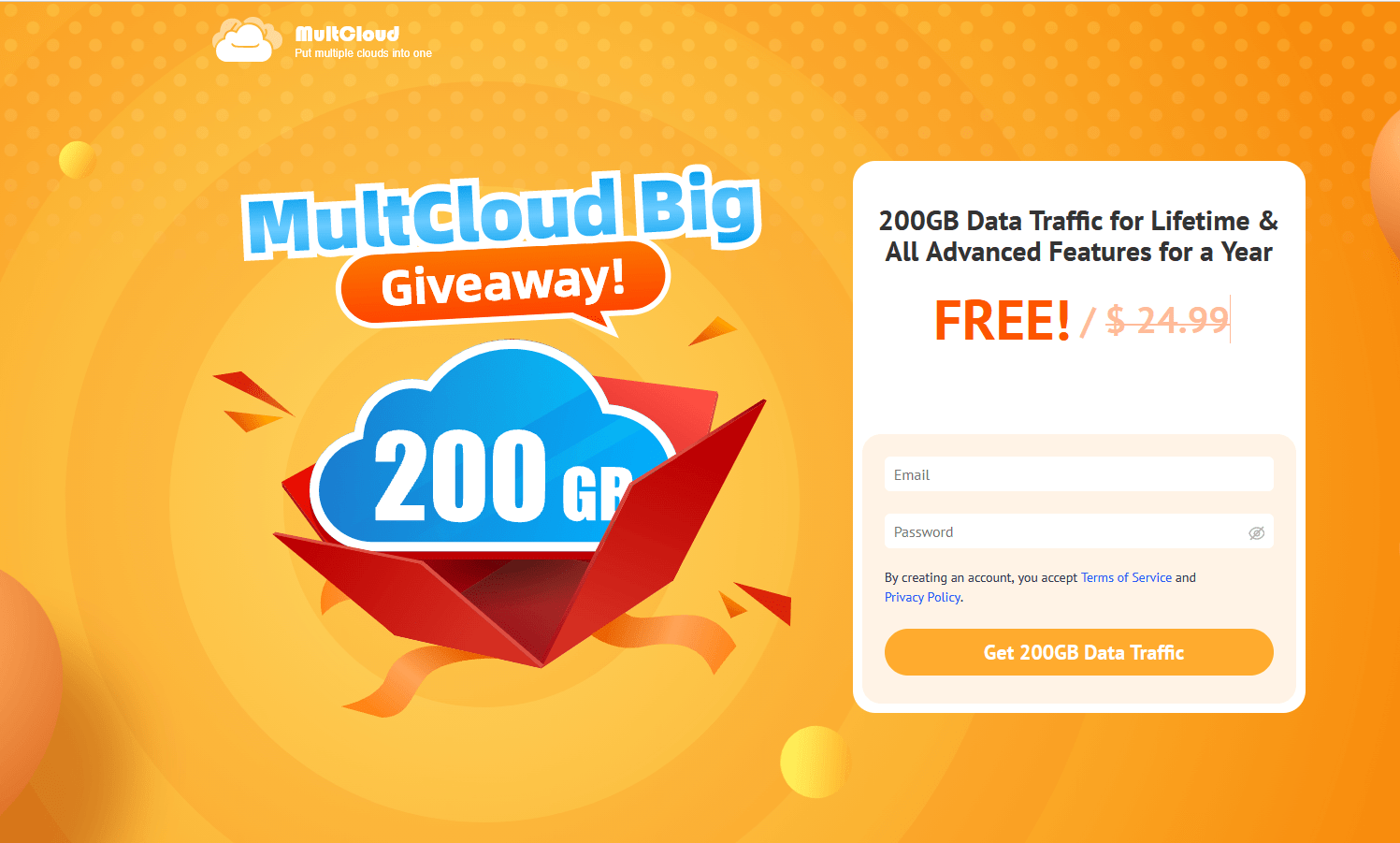 What Makes MultCloud Stand Out?
Compliance with GDPR & Privacy
They respect your privacy and MultCloud has taken all the necessary steps to meet your compliance.
Reliable Cloud Transfer across Clouds
The data transfer process runs on MultCloud server and does not use resources on your computer and always keep your target cloud drive clutter-free and organized.
Seamless Cloud Sync from One Cloud to Other
Cloud Sync enables you to select 7 custom sync modes in one-way sync and two-way sync to flexibly sync files across clouds. With it, you can keep your files consistent at all times.
Lightning-Fast Transfer with Amazing Speed
MultCloud is able to transfer files across cloud drive accounts directly. With it, you can get rid of the traditional way: Download and Upload. It is not too much to describe the transfer speed is lighting fast transfer speed.
Automatic Cloud Backup Makes Data Safer
MultCloud Scheduled backup enables you to back up your documents, images, videos, etc. at regular intervals to save your manual costs.
Manage Multiple Cloud Accounts with One Login
Integrate more than 30+ leading clouds in the market and manage all your cloud drives in one place. Save time and boost your productivity.