5 Best Free Meme Generators for Smart Marketing Teams in 2021
Memes have been one of the most attractive means of marketing in 2021. The majority of the brands and companies are using memes to make themselves popular on social media. Memes are not only fun and entertaining, they are also quirky ways of presenting any information.
So, if you want to make memes for your brand, then here are the top five meme generators that you can use.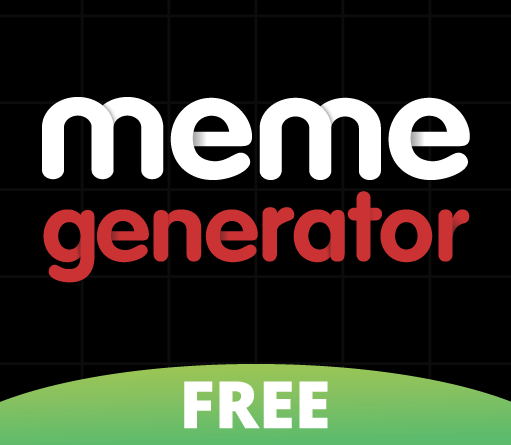 1. InVideo Editor –
Not only does InVideo offer you the best video editing features, but it also allows you to create funny memes. You can create memes in all formats – GIF, PNG, JPG, etc. InVideo is one of the best meme maker that we have seen in 2021. The software comes with the drag-n-drop feature that helps you to create memes very quickly. Here are some reasons why we believe it is the best –
InVideo is easy to use and can be bought at a very reasonable price. The software is available for free but with limited features. You can get the Pro version without breaking your bank.
InVideo Editor does not come with a watermark which is an excellent thing for meme makers. A watermark can ruin the overall image, and that is why it is a wonderful feature to make use of.
InVideo is home to hundreds of templates and other resources which will aid you in making the best memes. Create unique memes with perfection.
InVideo is not only a meme generator, but it also brings you a plethora of video editing tools that can help you to edit the most wonderful videos.
2. QuickMeme –
If you want to create funny and attractive memes easily without too much hassle, then QuickMeme is an excellent option. The software has a simple UI along with easy-to-find editing tools which you can get familiar with within just a few hours. Here are some of the unique features of QuickMeme software –
The interface is seriously one of the best that we have seen in recent times. It is clean and has great aesthetics, which can help you easily create memes for any business you want.
There is an uncountable number of meme templates that you can find on this software. Whether you are in the field of real estate or digital marketing, you will find a relatable template.
The software allows you to share the memes you have created in it directly. So, you don't have to surf through your physical storage from now to find out the meme that you created.
The editing tools are straight to the point, and that makes them even more usable on a frequent basis. The software also receives regular updates.
3. MemeGenerator –
A very common name in the meme industry, MemeGenerator is one of the very first meme-makers that we have ever seen. MemeGenerator allows you to create memes for both casual and professional use. If you are planning to build a meme to promote your brand, you have the perfect choice right in front of you. Check out the top features of MemeGenerator here –
MemeGenerator comes with efficient cloud storage, which can help you save millions of memes. This is a welcome feature for those who don't have much space on the physical hard disk drive.
MemeGenerator has features that will make your images more attractive and genuine. It can help you tweak and create the best memes in the market.
You have several editing options that will help you to create memes of different kinds. From now you can customize the memes to get the most attention and engagement.
You don't need to be a pro to use this software because it has a clean and simple UI that can be very easy for even beginners to master quickly.
4. Make a Meme –
A user-friendly meme creator that allows everyone to create the funniest memes, Make a Meme is free software that you can access right away. You have the ability to select the meme template, edit it in your own way, and in just a few clicks, your meme will be ready to use. It is the easiest tool for making memes to date. Have a look at some unique features of this meme generator –
Make a Meme comes with seamless navigation menus that allow you to create memes very easily. You will be very much satisfied with the UI.
Before you upload the meme on your desired social media platform, you have the option to preview it. So, you can make any change in case you think there are some necessary tweaks.
Make a Meme has one of the best libraries of templates that has a selection of all the popular and dank memes that are related to your favorite images.
This software also offers online cloud storage that helps you to store all the memes in one place quickly.
5. LiveMeme –
LiveMeme is the final meme generator on this list, and it is also available for free to all users. Both beginners and professionals can use this meme maker tool for creating any memes they want. It is the tool you need to create the perfect meme and make your audience laugh. Find out why it is so popular among the meme makers –
LiveMeme allows you to create memes in a wide range of formats that include PNG, JPG, and other formats too. So, whatever your preference is, it can help you create a meme easily.
You can now download all the names that you have created on this generator with just one click. You can even see all the memes that you made in the past in the website's gallery.
Share all of your names directly from the LiveMeme website and make your marketing game even stronger. From now, you don't need to save it physically on your hard drive in order to upload it on social media platforms.
Final Call
So here are the top 5 meme generators that we can use in 2021. Make sure to check them out and create incredible memes for your brand.